Go to our US store
Free shipping anywhere in US
Buy in US dollars
Order ships from our warehouses in US - no delays at customs
Visit US Store
Regular price

C

AN

$221.79 C

AN

$186.95
We've detected that you have blocked cookies on your browser. Our website requires cookies to be enabled in order to function properly.
Free Shipping
Easy Returns
World Class Customer Service
Complete your setup: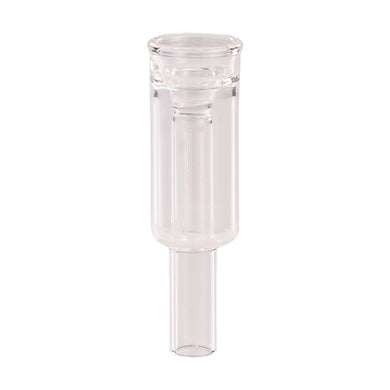 Features
Planet of the Vapes ONE

POTV Glass Curved Mini Bubbler

Mouthpiece screens for POTV One (Pack of 4)
Planet of the Vapes 4 Piece Grinder
Dosing Capsules for Planet of the Vapes ONE - 4
Shop with the most trusted vaporizer store
Who is the Essentials Bundle for?
From the grind to the inhale and the screens in between, perfectly shred your herbs with the included 4 Piece Grinder, and cool and condition every draw with the Curved Mini Bubbler.
POTV ONE
Get a strong, fast extraction of your favorite dry herbs with our palmable pocket rocket. Our users have highly rated the ONE for ease of use, and it comes recommended for first-time vaporists and pros alike.
- Uber compact design
- Cold to vaping in 30 seconds
- Improved magnetic attachment for ease of use
- Dimpled stem for extra cooling
POTV Glass Curved Mini Bubbler
Pocketable, go-anywhere water filtration for your ONE vape. This handy mini-bubbler hot-swaps in and out of the ONE's Accessory Attachment to offer the best possible cooling and conditioning of your vapor, outside of a table-top bubbler.
POTV ONE Mouthpiece screens (Pack of 4)
An essential spare part for any POTV ONE owner, mouthpiece screens will, periodically, need to be cleaned or changed out. If you don't want to clean your old screen, or if you lost it, this handy pack of four is great to have on hand, just in case.
Dosing Capsules for POTV ONE (Pack of 4)
These cylindrical little herb capsules are the perfect way to standardize your doses and make back-to-back sessions much easier, in terms of loading and reloading. They're also great for keeping maintenance to a minimum being that the herbs only come into contact with the capsule, and not with the oven.
Planet of the Vapes 4 Piece Grinder
You can totally vape dry herbs without grinding them, but the experience is so much better if you do. It's all about surface area, and the POTV 4 Piece Grinder will grind your herbs to an optimum consistency for the POTV ONE. 4 Piece means that aside from the cutting chamber, it also has a handy storage area for your herbs, and even a micro-herb tray, to allow you to save them for a rainy day.
Every millimeter feels like it's been put to good use, and you'll be impressed with the vapor and battery life you get out of something this small.
User manual
Warranty
The ONE vaporizer has a 2-year warranty when purchased from Planet of the Vapes. You will need your device's serial number to be eligible for warranty work, which can be located on a sticker on the back of the box and at the base of the attachment rails on the ONE. As with all vaporizers purchased from us, you are also covered by our 100% Satisfaction Guarantee.
Any accessories that have been used with the bundle can also be returned, but only with the vaporizer. We do not accept used accessories to be returned on their own.
Any unopened and unused items are also covered by our 30-day return policy.
What's in the box
Planet of the Vapes ONE Vaporizer

Micro-USB Charging Cable

Tweezers

Cleaning Brush

Spare Gasket and Screen

Dosing Capsule

Concentrate Pad

Loading Tool

Quickstart Guide

Curved Mini Bubbler for Planet of the Vapes ONE

Mouthpiece screens for POTV One (Pack of 4)

Planet of the Vapes 4 Piece Grinder

Dosing Capsules for POTV ONE (Pack of 4)
Technical specifications
Battery capacity: LiPo, 1600mAh
Height: 3.2 in / 8.1 cm
Width: 2 in / 5.0 cm
Depth: 1 in / 2.7 cm
Weight: 4.6 oz / 130 g
Temperature Range: 320° F - 430° F/(160° C - 221° C)
Charging: 90 minute charge time with a 30 minute run time
Warranty: Two years
100% Satisfaction Guarantee