Go to our US store
Free shipping anywhere in US
Buy in US dollars
Order ships from our warehouses in US - no delays at customs
Visit US Store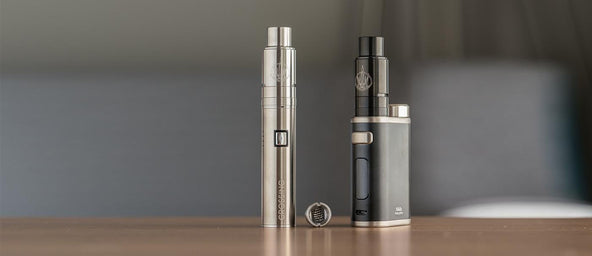 Saionara Vaporizer
Our choice for portable concentrates
Choosing a vape pen can be difficult in a market flooded with expensive options and cheap parts, and a long line of clones that are even worse. At Planet of the Vapes, we've tested every vape pen we could find over the last year to find the best concentrate solution we could for you. After many disappointments, we finally found the Saionara!
The Saionara vaporizer (Sai for short) is a portable, modular vaporizer for load-as-you-go concentrates, not pre-filled cartridges, that's shaped more like cigar than a pen. There are dozens of options, for hundreds of possible combinations to play with, but all that versatility doesn't have to be confusing. In its simplest form, the Sai vaporizer is made up of two parts - a battery, and the Sai atomizer.
The Saionara wax atomizer houses the heaters, or saionara coils, with a mouthpiece on top and a threaded end on the bottom. If you want something simple, grab the EZ Sai Kit that comes with a matching battery and coils, or step up to a more complete power solution, and pair the Sai atomizer with one of our box mods and your favorite coils. We have everything you need, including a selection of batteries, every coil option available, and the latest upgrades, like the Sai top air flow cap.
Additional Resources
Not only did we test the Sai's functionality, but we also sent the coils off for lab testing to make sure the metals were as advertised. We then added every Sai product we could find, paired them with some fantastic box mods, and put together some guides to get you started off on the right track.
If you're brand new to the Saionara, start by reading our Saionara Atomizer Review, which will get you up to speed on the basics. If you've got a little Sai knowledge under your belt, skip straight to our Buyer's Guide, which walks you through each coil, box mod and option. Of course, if you still need help, you can always drop us a line.