Go to our US store
Free shipping anywhere in US
Buy in US dollars
Order ships from our warehouses in US - no delays at customs
Visit US Store
---
PAX Vaporizers
Shop the latest collection of vaporizers from PAX.
---
PAX Parts & Accessories
Shop for replacement parts and accessories for your PAX 2 or PAX 3 vaporizer
---
PAX Vaporizer Articles
Tips, tricks and guides on PAX from our Blog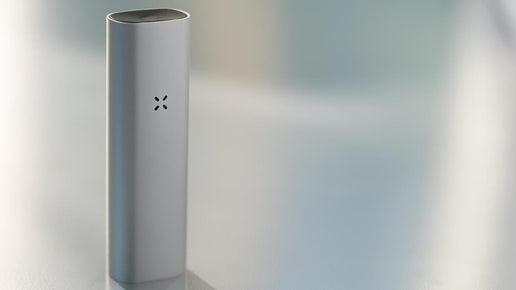 PAX 3 Tips & Tricks
These tips will help you to get the most the most out of your PAX 3 sessions.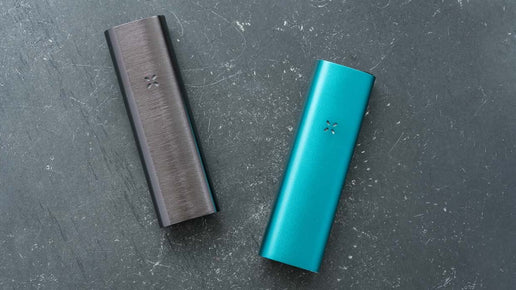 PAX 2 vs PAX 3: Which Difference is the Tie Breaker?
So what improvements does the PAX 3 portable vaporizer provide? Apart from a shinier finish, it's harder to tell the two apart. Still, there are some under the hood changes that are definitely wort...
DaVinci IQ vs PAX 3
The DaVinci IQ and the PAX 3 both take aesthetics and vapor quality seriously. If you're considering one of them, you've already made a good choice, and we'll help you narrow it down.
PAX Vaporizers: The Veterans
PAX Labs has become somewhat of a household name since they debuted their first dry herb vaporizer in the summer of 2012. The original PAX by Ploom entered with little competition and set the tone for the rest of the portable dry herb vapes with its pocketable size, attractive design, and consistent vapor quality. They released the PAX 2 and PAX 3 in 2015 and 2016, and established the PAX as leaders in the vape space. In late 2022 the Pax Mini and PAX Plus were released, simplifying the PAX experience and introducing Experience Modes.
Dry Herb Vapes Refined
The PAX Mini and PAX Plus are their flagship portable vaporizers. The PAX Mini takes stealth and simplicity to a new level with a smaller form factor, and no temperature control, just pack it and vape it, and the Mini takes care of the rest. The PAX Plus goes a step further by doing away with the clutter of the PAX 3's App, and pre-set temperatures. Instead, PAX introduced four distinct Experience Modes to choose from, depending on how the mood takes you. You want a Stealthy session? Or are you in the mood for a Boost session? The Plus has you covered. Check out our PAX Mini and PAX Plus reviews here.
PAX Era, Era Pro, and Era Life: Concentrate Options
PAX Labs took its signature PAX vapor production and entered the concentrate scene with the PAX Era and its proprietary pods. Without buttons or heat-up times, the Era is as easy as picking it up and inhaling. Unlike most vape pod systems, the Era comes with four onboard temperatures, a smartphone app to adjust the temperature by a single degree, and a microdosing mode for precise hits. The Era Pro introduces updated features, with Pods that remember your favorite vaping temperature and provide unique extractor information, and the Era Life is the Era in a smaller form factor, with a lower price tag. Check out our PAX Era Vaporizer Review and Era Pro Review for all the details.
Smartphone Apps
While PAX Labs took the decision to remove the App functionality from the PAX Mini and PAX Plus altogether, the PAX 3 uses an App to select unique heat settings, lock your device, and temperature control in one-degree increments. Android users are fine, but Apple banned all vaporizing apps from their store in 2019. Later, a PAX app was released as a Bluetooth workaround for iPhone users. Take a look at our PAX App Solution for iPhones article for the latest updates.
Official Retailer of PAX
Planet of the Vapes is proud to be the official retailer of PAX Vaporizers. Our team of experts has put together a number of comparisons and guides to get the most out of your PAX portable vape. Each PAX vaporizer is covered by a manufacturer warranty (10-year warranty for the PAX Plus, and 2-year warranty for the PAX Mini), and as with any vaporizer bought from us, you're also covered by our 100% Satisfaction Guarantee.