We added a few new products from a very popular craftsman that we're excited to share with you all, the Simrell Collection Stem with Stinger, and the Modular Vortex System (MVS). Let's take a look.
The Simrell Collection
The Simrell Collection entered the scene with a keen interest in pairing their love for premium, top-shelf pens with the world of dry herb vaporizing. They gained industry-wide praise with their custom-made, handcrafted DynaVap stems that truly innovate. Today, their craftsmanship and excellence continues to make waves along with ever increasing demand. We're extremely happy to bring you their products.
The Stem
The first Simrell product to make its way into our catalogue is the POTV branded Simrell Collection Stem. This stem, made from exotic African Blackwood, features an offset airport that strategically sends incoming air in a spiraling pattern for a more potent and thorough extraction, with a teardrop-shaped intake hole for precise airflow adjustments.
Is the Simrell stem worth it?
Absolutely. This stem is a great option for those looking for a top-shelf DynaVap experience. You'll feel the difference with its offset airport, while you dial in your perfect hit with the teardrop air intake. Paired with the Stinger, this stem can also serve as a cooling mouthpiece for the POTV ONE. Its 12mm diameter fits snugly inside the ONE's accessory attachment for even cooler sessions on the go.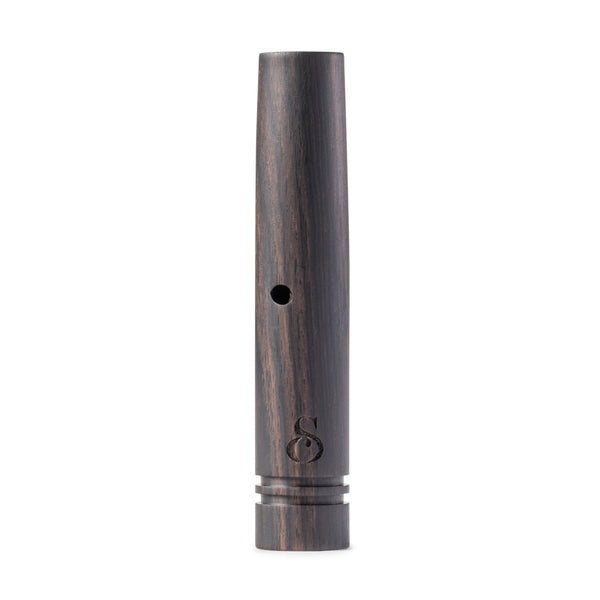 SHOP NOW
Free Shipping
Easy Returns
World Class Customer Service
The Stinger
The Simrell Collection Stinger is a titanium mouthpiece with stainless steel condenser tube made for any sized VapCap stem. Inside the condenser tube lies a spiraled intercooler that further cools and refines the vapor before it reaches your lips. It also features a tapered titanium mouthpiece that fits into any 10mm female glass connection for water-conditioned hits.
Is the Simrell Stinger worth it?
The Stinger is a game changer, and should absolutely be considered. You can add the Simrell difference to any DynaVap and top it off with a slick, titanium mouthpiece to pair with your favourite glass piece. You'll immediately notice the difference in performance, and have a VapCap that stands apart from the rest.
SHOP NOW
Free Shipping
Easy Returns
World Class Customer Service
Pair them together
The Stem and Stinger were made for each other. The Stinger's tapered mouthpiece completes the Stem's torpedo shape and together, they create hits that are cool and comfy, yet potent at the same time. Put these two together and you've got yourself a classy VapCap that performs. Just add a tip and cap!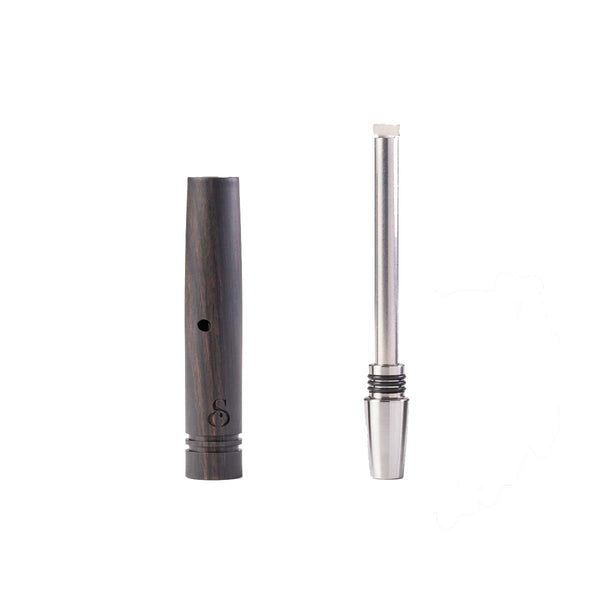 SHOP NOW
Free Shipping
Easy Returns
World Class Customer Service
And now, the MVS
The latest release ties it all together, with a few more features! The new Simrell Modular Vortex System, or MVS, pairs the Stinger with a two-part titanium stem that not only has the teardrop airport, but two new ways to use it. Twist the stem to adjust the amount of airflow that comes through the airport. Better yet, do it with one of two airports - the classic wide open airport, or the new turbulent airport. The MVS pairs with the POTV ONE, and feels like an end-game VapCap purchase.
We're ready for more
Simrell pushes the boundaries of what's possible and is always hungry for more. We expect even more innovation in the coming months, and are excited to bring it to you. Stay tuned!