Go to our US store
Free shipping anywhere in US
Buy in US dollars
Order ships from our warehouses in US - no delays at customs
Visit US Store
We've detected that you have blocked cookies on your browser. Our website requires cookies to be enabled in order to function properly.
Free Shipping
Easy Returns
World Class Customer Service
Shop with the most trusted vaporizer store
Glass adapter with three connections
This glass adapter connects a 14mm male connection to any 14mm female fitting, but with a third multi-purpose female side joint.
A variety of uses
The 10mm third female connection serves a number of uses. Use it as a carb to dump fresh air into your hit and clear the chamber, or to connect a second vaporizer for stronger sessions.
Comes with a 10mm glass stopper.
Make sure your connections are compatible
This glass adapter is only compatible with 14mm male connections, and 14mm female receivers. The split join is only compatible with 10mm male connections. Check your glass and make sure this piece works for you.
Quality materials
This glass adapter is made from high-quality glass material to ensure a clean, pure vapor path and a tight seal.
See the rest of our glass parts and accessories.
Customer Reviews
Write a Review
Ask a Question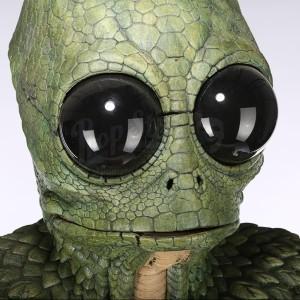 ML
06/22/2023
Mawd L.

Canada
Now essential!
Didn't know I needed it till I got it, but really helps when using my vapes w a recycler to stop the reverse pressure, and of course to clear the piece w/o fiddling w the vape. Love this piece
The best glass adapter I have seen!
I broke mine about a year ago and have been waiting for them to become available, again. Finally, I can go back to using the 10mm connection as a carb. It makes it sooo nice.
12/14/2022
Cynthia G.

United States
Missing Stopper
Why are you asking for a review of this when your shipment doesn't contain the 10mm stoppers that go with the adapter, and you have no replacement, which makes the pieces you are selling useless. Plus the packaging of your glass pieces for shipping is horrible, which I've already warned you folks about and until I hear that you have improved that, I won't be buying glass from you again. Just send me a stopper if you ever get any!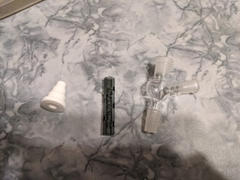 12/17/2022
Planet of the Vapes
Hi Cynthia, I am so sorry about this. I see that one of our CS reps sent you the following back on 12/7. I'll repost her reply here as well: ------------------ Thank you for your patience, Cynthia. Once again, we apologize to you for the inconvenience. It is always our endeavor to make customers' experience the best, but at times, things go out of our control due to unforeseen circumstances. We just got an update from our concerned warehouse team that we have received this item incomplete from the manufacturer. We are working on obtaining a new order, but it is taking longer than expected. However, we do not want to keep you waiting for long, so we want to offer you a refund or store credit for your missing item. Once the issue gets resolved, we will notify you, and you can place a new order. Please let us know how you would like to proceed. Awaiting your reply, Tsheden -------------- Please continue to work with Tsheden on this. We'll get this squared away for you. Wishing you and yours a very happy holiday season. With best regards, Larry