Go to our US store
Free shipping anywhere in US
Buy in US dollars
Order ships from our warehouses in US - no delays at customs
Visit US Store
Regular price
C$163.00
C$121.95
You save: C$41.05
We've detected that you have blocked cookies on your browser. Our website requires cookies to be enabled in order to function properly.
Free Shipping
Easy Returns
World Class Customer Service
Features
Unburden yourself from batteries with manual butane heating
Keep the doses micro with 'adjust-a-bowl'.
No electronics or moving parts results in a nearly indestructible design
Toss it in a purse or pocket with its ultra-compact size
Regular price
C$163.00
C$121.95
You save: C$41.05
Shop with the most trusted vaporizer store
DynaVap M Starter Pack (2020 "M")
If you're looking to dive into the world of DynaVap's unique manual vaporizers, you're in luck. This DynaVap VapCap M Starter Kit packs in everything you need to get up and rolling, including a brand new 2020 VapCap M. 
The VapCap M
At the heart of every DynaVap Starter Kit is a 2020 VapCap M. This ultra-pocketable vaporizer uses an external butane torch to heat up, with a satisfying click that lets you know when it's time to vape. It's affordable, extremely portable, and ready at a moment's notice. If you're interested in learning more about the DynaVap VapCap M, make sure to check out our full review.
What's inside
In addition to the latest model VapCap M, you'll also get a handful of useful accessories to supplement your experience. The wooden DynaStash has a magnet for keeping your VapCap upright while it's cooling down, and a spot for storing it between uses. The included torch lighter boasts multiple flames for quick, even heating. There's a small container of DynaWax for lubricating o-rings and regular maintenance, plus a small pack of replacement parts just in case something goes missing during cleaning.
Warranty
The DynaVap M is built to last a lifetime, and rare warranty issues are taken case by case. You will need your device's UPC Code to be eligible for warranty work, which can be located on the packaging. Like all of our DynaVape products, the DynaVap M is covered by our 100% Satisfaction Guarantee.
What's in the box
The "M" (2020 model)
DynaStash: Cedar or Walnut
Cyclone Triple Torch Lighter
Cotton Pipe Cleaners- hard bristle (5 pack)
DynaWax
3 High Temp O-rings
2 Condenser O-rings
1 Replacement Part: Stainless Steel CCD
Customer Reviews
Write a Review
Ask a Question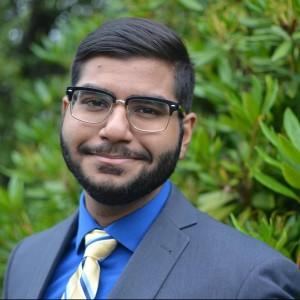 KD
08/04/2021
Kevin D.

Canada
Starter Pack accessories are not worth it.
The DynaVap M 2020 itself is a beauty; first manual vaporizer and I'm thoroughly impressed. However, quite disappointed in this starter-pack, feels a bit of a sham. The included lighter is worse than my dollar store one, seriously I've been using a dollar store one since this lighter's quality is terrible. It leaks butane when refilling, and now out of nowhere the flame-control dial fell out of the bottom and I can no longer use the lighter. The stash is cool, but now that I've got a glass stem on the way, it may end up useless (size wise). The other accessories aren't particularly valuable.
08/07/2021
Planet of the Vapes
We can replace that lighter for you, Kevin. Creating a service ticket for you right now to discuss. Talk to you soon, Larry