Go to our US store
Free shipping anywhere in US
Buy in US dollars
Order ships from our warehouses in US - no delays at customs
Visit US Store
We've detected that you have blocked cookies on your browser. Our website requires cookies to be enabled in order to function properly.
Free Shipping
Easy Returns
World Class Customer Service
Shop with the most trusted vaporizer store
Black Glass Mouthpiece
These third-party manufactured black glass stems (mouthpieces) are compatible with the Arizer Air, Air 2, Air MAX, Solo, and Solo 2! These black glass stems are great for replacing broken pieces or as substitutes while you're deep cleaning other Arizer stems. Available in all black, or black with a clear bowl and in short, long or bent version.
Lengths
Short - 70 mm
Long - 115 mm
Curved - 120 mm
Third-party accessory
This product comes from one of our favorite manufacturers of third-party accessories. While it's not an official brand accessory, this product has been tested by our team of experts for safety, quality, and performance. If you have any questions or concerns, please do not hesitate to reach out to us at hello@planetofthevapes.com.
Customer Reviews
Write a Review
Ask a Question
08/08/2020
Kathleen E.

Canada
Glass mouthpiece
I really like the new style of mouthpiece but I wish that they all fit snuggley in the vape as they tend to fall out when loose and break very easily. Unfortunately I've already had one break, and at the current price I will not be ordering any more.
08/12/2020
Planet of the Vapes
Hi Kathleen, Let me forward you a direct quote from Arizer: ----------------- "The fit of the Glass Aroma Tubes in the Solo II has been improved since the previous Air and Solo models, but there is some variance in how the Glass Aroma Tubes fit in all of our products. There's an objective behind the dish design and the mouthpieces; easy to draw on, smooth, not too hot vapor. At first, some Glass Aroma Tubes may fit snugly, and after a few uses the fit will loosen up a bit in every unit. The glass pieces will all fit differently into each unit because the glass parts are hand-made. The difference in fit is very slight – some a bit looser and some a bit tighter. The original Air and Solo models were designed for optimum performance and efficiency with loose fitting Glass Aroma Tubes which is why the ring above the heater bowl expands slightly, to allow for a looser fit and optimized air flow. There is nothing wrong with them if they fit loosely or tightly, but a loose fit is ideal." https://blog.vapefuse.com/arizer-aroma-tubes-and-mouthpieces/ ---------------- With that said though, if it is so loose that it just falls out when you turn your vape upside down, we'll replace it for you. Just contact us here: https://www.planetofthevapes.com/pages/contact-us ...and we'll get that process started for you. Please stay safe out there. With best regards, Larry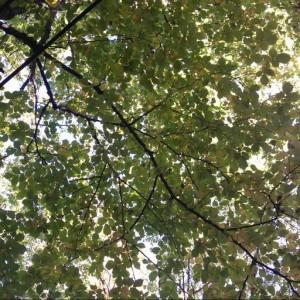 OM
12/08/2020
Olivia M.

Canada
Arizer Black Glass Mouthpiece
A pretty stem for cooler vapour.
05/14/2022
Eric W.

Canada
Disappointing
Looked dirty and used. Not great quality glass.
05/15/2022
Planet of the Vapes
Hi Eric, While these mouthpieces are all handblown and may have some imperfections in them, I can guarantee you that it never been used. Creating a service ticket for you right now to discuss. Talk to you in a ibt, Larry