Go to our US store
Free shipping anywhere in US
Buy in US dollars
Order ships from our warehouses in US - no delays at customs
Visit US Store
Regular price

C

AN

$286.94 C

AN

$244.95
We've detected that you have blocked cookies on your browser. Our website requires cookies to be enabled in order to function properly.
Free Shipping
Easy Returns
World Class Customer Service
Complete your setup: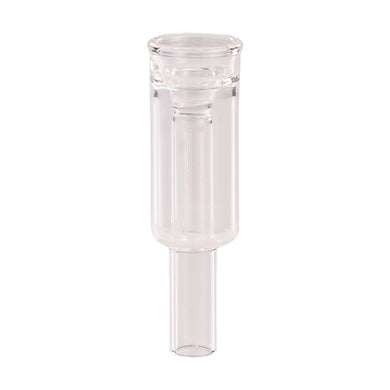 PAX 3D Oven Screens (3-pack)
Features
Pax Mini Vaporizer
POTV Glass Accessory Adapter for PAX
POTV Curved Mini Bubbler, Dimpled Glass Stem, & Water Pipe Adapter
PAX Multi-tool
Loading Funnel for PAX Vaporizers
Odor Caps for PAX
Shop with the most trusted vaporizer store
Who's the PAX Mini Essentials Bundle for?
The PAX Mini Essentials Bundle is great for users that want to start strong with what we consider the essential accessories for a great PAX Mini experience. From loading funnels and odor caps, to accessory adapters and mini glass bubblers, this bundle comes with accessories that'll make your dry herb vaporizer sessions easier and more effective, from start to finish.
PAX Mini vaporizer
Enjoy simplistic, yet flavorful and effective sessions with the PAX Mini vaporizer. This PAX vape strips down the feature set and takes full advantage of its one-click design with a single session setting that controls the temperature for you.
Pack it, click it, and let the PAX Mini take it from there with a system that adjusts the temperature for you depending on your draw style.
Available in Onyx and Platinum.
Accessory Adapter with Dimpled Glass Stem
Utilize our entire collection of glass accessories with the POTV Glass Accessory Adapter for PAX. This adapter replaces the original mouthpiece and allows for quick and easy swaps between cool, discreet hits with the dimpled glass stem, to travel-ready filtration with our Curved Mini Bubbler.
Discreetly cool your hits with the POTV Dimpled Glass Stem. This stem is short and discreet, but comes with a gauntlet of internal dimples to cool your hits before it reaches your lips.
POTV Curved Mini Bubbler
Pair your PAX Mini with the POTV Curved Mini Bubbler for cool, water-filtered hits wherever you go. It comes with a spill-resistant design and a curved mouthpiece for easy-going, comfortable hits in the palm of your hand.
POTV Water Pipe Adapter
Filter your PAX Mini sessions through your favorite glass bubbler with POTV Water Pipe Adapter. It comes with a 10, 14, and 18mm male adapter to connect to a variety of glass bubblers that use a female connection.
Glass pieces available in Clear.
PAX Multi-tool Stir and tamp your load with the PAX Multi-tool. This tool comes with a flat end to tamp your loads and a detachable, metal tool to stir or remove your herbal blends, plus a key ring for quick and easy access.
Note: This is the original PAX Multi-tool that came with the discontinued PAX 3. It is NOT the updated multi-tool that comes with the new PAX Plus, but it still has the same function.
Loading Funnel for PAX
Quickly and easily pack your PAX Mini with the Loading Funnel for PAX. This funnel sits snug inside the oven and feeds the herbs directly into the heating chamber with minimal spills and messes.
Odor Caps for PAX
Contain any unwanted odors while your PAX Mini is packed and ready with the Odor Caps for PAX. These vinyl odor caps attach to each end of your vape and provide an airtight seal to keep your sessions low-profile and discreet while it's not in use.
Warranty
The PAX Mini comes with a 2-year warranty. As with all of our vapes, your vaporizer is also covered by our 100% Satisfaction Guarantee. You will need your device's serial number to be eligible for warranty work, which can be located on the back of the box and the back of the PAX Mini.
Any accessories that have been used with the bundle can also be returned, but only with the vaporizer. We do not accept used accessories to be returned on their own.
Any unopened and unused items are also covered by our 30-day return policy.
What's in the box
1 pc. Pax Mini Vaporizer
1 pc. Flat & Raised Mouthpiece
1 pc. Oven Lid
1 pc. Wire Brush
1 pc. USB Charger
+Bundle
1 pc. POTV Glass Accessory Adapter for PAX
1 pc. Dimpled Glass Stem
1 pc. Curved Mini Bubbler for Planet of the Vapes
1 pc. Water Pipe Adapter for Planet of the Vapes
1 pc. PAX Multi-tool
1 pc. Odor Caps for PAX
1 pc. Loading Funnel for PAX Vaporizers
Technical specifications
Battery: 3000mAh
Height: 3.66 in / 9.3 cm
Width: 1.22 in / 3.2cm
Depth: .86 in / 2.2 cm
1 Preset Temperature Setting
USB Charging Dock
2 Year Warranty