Go to our US store
Free shipping anywhere in US
Buy in US dollars
Order ships from our warehouses in US - no delays at customs
Visit US Store
Shop with the most trusted vaporizer store
What's a box mod?
If you're looking to expand your access to the wide world of Saionara coils, a new box mod is a great option. A box mod houses one or more rechargeable batteries, and provides controls, a display, and a USB port for charging or updating the firmware. We sell a small selection of attractive, top-rated box mods specifically chosen because they work well with the Saionara Atomizer. If you need some help deciding, check out our Sai Buyer's Guide.
The RX GEN3
The Wismec Reuleaux RX GEN3 is our favorite box mod for power users. Running off three 18650 batteries, the RX GEN3 lasts for days. It's a rare combination of massive power, small size, and a large display that tells the whole story with just a glance. For a high quality box mod that can handle just about anything, we think the RX GEN3 is very intuitive to use.
What's included
Most box mods contain just the box mod unit itself. You'll also need three 18650 rechargeable batteries, preferably from a well-known, reputable brand. You can charge the batteries inside the box mod with a Micro-USB charger, like the chargers for some smartphones, or with an external charger, which is faster, and better for the long term health of the batteries.
What's in the box
Reuleaux RX GEN3 Mod
Micro-USB Charge Cable
Warranty Card
User Manual
Technical specifications
Height: 2.95 in (7.5 cm)
Width: 1.97 in (5 cm)
Depth: 1.57 in (4 cm)
Output Voltage: 0.52V - 9V
Output Power: 1W - 300W
Temperature Range: 200F (100C) - 600F (315C)
Modes: Power, Ni, Ti, SS, TCR-M1, TCR-M2, TCR-M3
Customer Reviews
Write a Review
Ask a Question
02/15/2020
Brett V.
Canada
Tons of issues
Terrible, constantly get atomizer short, atomizer low errors for no reason and it randomly switches out of temperature control to wattage mid inhale. I like the feel and the screen but it doesn't function correctly.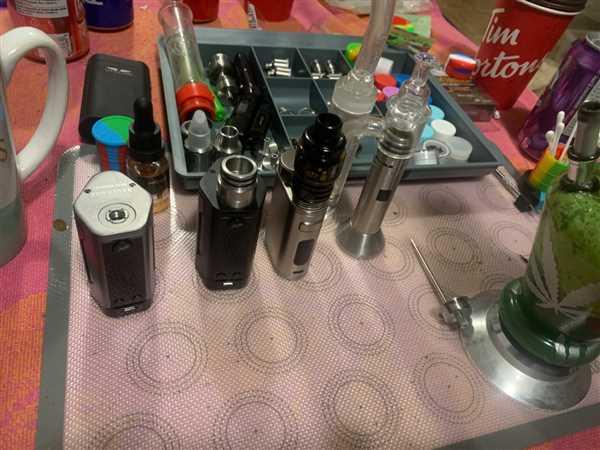 02/16/2020
Planet of the Vapes
Hi Brett, We have a few options here: We can replace your Wismec for a new one... We can exchange it for something else... or we can offer you a full refund..........your choice. Creating a service ticket for you not to discuss. With best regards, Larry
02/02/2020
Doc
United States
Awesome
It is true that the battery door cold be better. Now that that's out of the way - it's awesome. It is also a bit bigger than expected, I moved up form an eLeaf Pico. But.... did I mention it's awesome? It rips and rips and rips. I don't have to charge it but every few days or so. That convenience way outweighs the convenience of the Pico (it's smaller). If it died, I'd buy another because.... it's awesome :)
12/05/2019
Ron S.
United States
Best bang for your buck
The Good: I've had this for about a month or two now. A good friend of mine has one as well. I'm giving it 5 stars for a few reasons: Price, weight, power consumption. The price is fantastic for what you get. Super compact and light weight and this thing sips power. I can go over 24 hours vaping more than most. The bad: It has a trap door on the bottom that broke for my friend after being dropped a few times. The door is still physically attached but will pop open at times for her. I do prefer the magnetic door for that reason but I take better care of my things and haven't had any issues. Another issue I have with the bottom loading design is that my batteries barely fit and slightly scrap when I put them in. I haven't had to replace the batteries because of this but I'm concerned that over time it may become an issue. Conclusion: Solid product. I would recommend and would purchase again. Shipping was cheap and fast.
11/12/2019
William V.
United States
Worked as described, extremely easy to use.
This mod shipped very quickly, and arrived in perfect condition. After charging the batteries, and booting the device, it was very user friendly. I couldn't be happier with my experience.