Go to our US store
Free shipping anywhere in US
Buy in US dollars
Order ships from our warehouses in US - no delays at customs
Visit US Store
Shop with the most trusted vaporizer store


The XMAX Starry and V2 Pro come with one battery.  But if you wear one out, lose one, or just need another for those really long days, this is the one you need.
Specifications:
Factory Original Rechargeable Lithium-Ion Battery
For use with the (POTV) XMAX Starry and V2 Pro Vaporizer
2600 mAh, 5 amps
Customer Reviews
Write a Review
Ask a Question
Filter Reviews:
battery
vaping experience
batteries
fire
05/13/2020
Ricardo L.
Canada
Must have
This extra battery completes the vaping experience
05/05/2020
Emma G.
Canada
XMax StarryII
This my second vape from this line. Love it, easy to clean and you can switch out batteries so you don't have to wait for it to charge
04/23/2020
John M.
United States
Recently bought a V2 and the battery is ****
Battery has to be recharged constantly and the unit itself I have to tap and double tap and try over and over to get it to work. Happy with the clouds when it works. Not happy with the product overall
04/25/2020
Planet of the Vapes
The problem may actually be with your vape itself rather than the battery, John. This could be caused by the vape losing connection with the battery. I'd like you to reopen the battery lid and then latch it again but make sure that it is securely latched. This "could" fix the problem. Also, while the battery compartment is open, take an alcohol swab and clean the battery contacts. This could correct this for you as well. If not, please contact us here,, John, and we'll replace your vape for you. Please stay healthy out there. With best regards, Larry
03/25/2020
Peter K.
United States
Good
I like it. It gives good hits. Cleaning it is a bit bothersome but it's worth it. I would and have recommended this product to my friends and family members. I am a disabled vet and need to have my medicine with me. It's been difficult with the flower and a pipe. Can not hide the smell. With this it's no problem.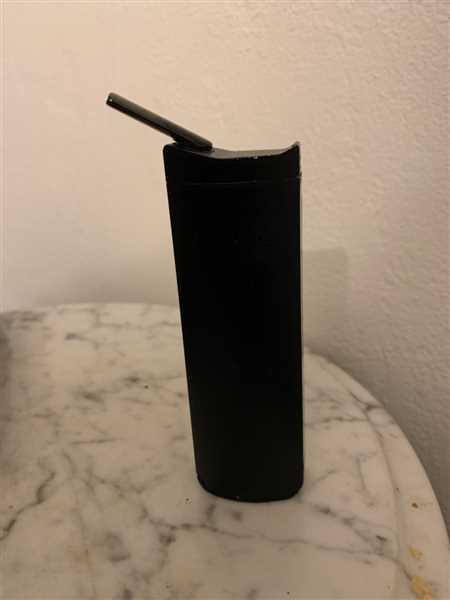 02/18/2020
Charles W.
United States
Good battery
What can you say it's a battery it goes up and it goes down it does that well