We just got the DaVinci IQC vaporizer in hand and ran a couple sessions through it. Expect a full review in the coming weeks, but we know you need some details now! Here's what we know so far.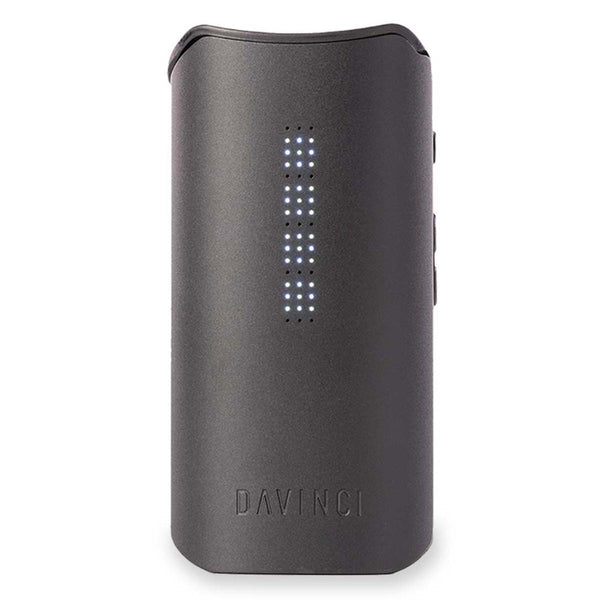 $249.95
The DaVinci IQC is classy and satisfying without breaking the bank.
Quality materials
Excellent vapor 
USB-C charge port
Swappable battery
Full temperature control
Advanced features via Android app
SHOP NOW
Free Shipping
Easy Returns
World Class Customer Service
Best of both vapes
It's immediately clear that the IQC is a blend of the IQ and IQ2. The IQC is the size of the IQ2, but with the sandblasted finish of the earlier model. And while the IQC doesn't have the IQ2's Air Dial, it does have a stylish logo in its place to fool you. There's a lot more to the IQC, but we'll save that for the review.
USB-C charging and a new mouthpiece
Something neither of the earlier models had is USB-C charging. The IQC reportedly charges in under two hours now. In what were surely cost-cutting moves, the mouthpieces are now made from antimicrobial polymer instead of ceramic zirconia, and the doors feel like some kind of PEEK material.
Is this the mainstream IQ?
This could be DaVinci's most popular IQ yet. The IQC has that distinctive DaVinci vapor, and its design incorporates much that was learned from the first two iterations. From the IQ perspective, it's full of upgrades. From the IQ2 perspective, it lacks some features. And from your wallet's perspective, the $229 price point is easier to swallow.
What do you guys think? Let us know in the comments!