If you're looking for a compact conduction vaporizer, the XMAX V2 Pro is a solid choice, with an inconspicuous look and an interchangeable battery. It isn't too difficult to get up and running, but our quickstart guide will walk you through the unboxing and setup process, as well as the steps for your first session.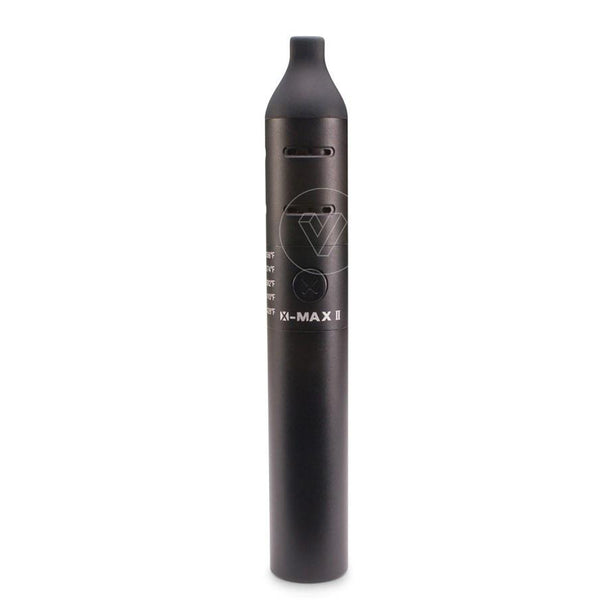 Starting at $84.95 Regular price: $99.95
The XMAX V2 Pro is a great budget-friendly vaporizer with exceptional features.
Quality vapor
Fast heat up time
Five preset temperatures
One button controls
Replaceable battery
SHOP NOW
Free Shipping
Easy Returns
World Class Customer Service
Is the XMAX V2 Pro good?
The XMAX V2 Pro vaporizer is a decent entry level unit. It's a solid performer for the price, even if it has some flaws, like a loose mouthpiece and a confusing control scheme. We've sold it for years at Planet of the Vapes, and ⅔ of our customer reviews gave it 5/5 stars.
What's in the box
XMAX V2 Pro Vaporizer

 

with battery
Packing Tool
Cleaning Brush
Wall Adapter
USB Cable
Tweezers
Oven Screen x2
Mouthpiece Screen x2
Glass Mouthpiece (not pictured)
These accessories and more can be found here.
How do I charge my XMAX V2 Pro?
We recommend charging the XMAX V2 Pro before you use it. This could take as long as four hours the first time, but will take less on subsequent charges. An external charger will charge your batteries a lot faster, but the USB port works fine. The white light will turn on to indicate the V2 Pro is charging, and will turn off when it's fully charged.
One button, five lights
Let's start by familiarizing ourselves with the controls on the XMAX V2 Pro. To turn it on, press the power button three times. This will put it in standby mode, indicated by the blinking lights. Hold the power button for two seconds to engage the heater, which will automatically head for the last used temperature. Hold the button for two seconds to change the temperature. The light next to the chosen temperature will blink while heating, then turn solid when it's ready. It will turn off on its own after five minutes, but you can press the power button three times to turn it off manually.
Burnoff first
We recommend running a burnoff cycle on the XMAX V2 Pro to make sure there's no residue left over from shipping or manufacturing. With the mouthpiece on, and the oven empty, turn the V2 Pro up to 428° F and let it run until the timer causes it to shut off on its own. If you need to, keep running cycles until you don't smell anything coming off the vape.
Grind
The XMAX V2 Pro works best with a medium grind, like cracked pepper. Any grinder you might have available will be fine, or if you purchased a V2 Pro from Planet of the Vapes, the included grinder should be a great fit.
Packing
To fill your V2 Pro, remove the mouthpiece to expose the oven. Loosely fill the chamber, then lightly tamp it down so it doesn't stick up too far. We recommend using the glass mouthpiece, as it does a better job cooling your vapor, so now would be a good time to switch.
Your first session
For your first session, we recommend starting out on the green setting, which translates to 392° F. Press the power button three times, then hold it for two seconds multiple times until the green light starts flashing. When it turns solid, you're ready to start drawing. Take short, light puffs, like sipping on a cup of tea. You shouldn't need to stir, but if you're all about efficiency, you might give it a quick stir at the end for that last bit. If you decide to save some for later, pay extra attention to the top, as the mouthpiece can pop off and leave you with a pocket full of herbs.
Clean up
When you're done vaping, make sure to clean out the oven right away to prevent any buildup of leftover herbs. Dump out the contents of the oven, then brush out the inside, as well as the underside of the screen. This should keep your V2 Pro much cleaner. We'll also have a cleaning and maintenance guide up soon to help walk you through the deep cleaning process.