Go to our US store
Free shipping anywhere in US
Buy in US dollars
Order ships from our warehouses in US - no delays at customs
Visit US Store
Boundless CFC Mouthpiece Assembly
or 4 easy payments on orders over
C

AN

$25.00
with

ⓘ
Shop online now, pay over time.
We've detected that you have blocked cookies on your browser. Our website requires cookies to be enabled in order to function properly.
Free Shipping
Easy Returns
World Class Customer Service
Shop with the most trusted vaporizer store
This product is the replacement mouthpiece for the Boundless CFC. The Boundless CFC mouthpiece assembly has a screen that sifts and filters vapor in order to cool and purify every hit before it even gets into your mouth. The product is made of high-grade plastic, making it ergonomic, sleek, and durable. The draw resistance is low, allowing you to take fuller hits. The Boundless CFC mouthpiece can be easily removed and attached even without any screwing. Simply pop off the mouthpiece if you want to clean or load the bowl of your vaporizer. The mouthpiece screen can also be easily cleaned for optimal airflow.
Customer Reviews
Write a Review
Ask a Question
08/11/2020
Cory J.
Canada
Good replacement
Exactly what I needed
11/13/2019
Jim W.
United States
Because of poor design of the CFC, better stock up on mouthpieces
I have had this Boundless CFC for 4 months, and I have had to replace the mouthpiece 3 times so far. I ordered 2 more this time for backup. It's an excellent dry herb device, but the heat melts the mouthpiece and it cracks, rendering the device useless until you buy more mouthpieces. Poor design.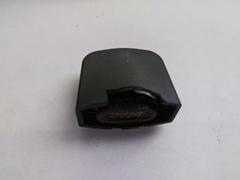 11/16/2019
Planet of the Vapes
Hi Jim, Sorry to hear about what's going on with those mouthpieces but please don't buy anymore. We can take care of this under warranty for you. As an FYI, Boundless replaced the CFC with the CFC 2.0 to help address this issue. With best regards, Larry
08/06/2019
Jim W.
United States
Good replacement mouthpiece
It's to bad that the device gets to hot for the plastic used on the mouthpiece, but I am glad that they sell replacements.
08/07/2019
Planet of the Vapes
Hi Jim, If the mouthpiece ever cracks due to excessive heat, please let us know and we'll send you out a replacement at no charge under warranty. No need to purchase new ones. With best regards, Larry
Vape mouthpiece
I have made several purchases from Planet of the Vapes. I had one small issue which they addressed quickly and kindly. I would encourage any of my friends to deal with this company. They excel in customer service!
Vape is good mouthpiece is cheap
Spent $75 on cfc and had to buy a $20 (with shipping) mouthpiece replacement 9 months later. Not too happy about that.