Go to our US store
Free shipping anywhere in US
Buy in US dollars
Order ships from our warehouses in US - no delays at customs
Visit US Store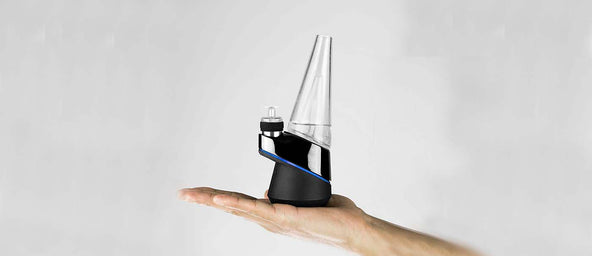 Puffco: A Company That Innovates
Puffco entered the space in 2013 with one goal in mind: to provide the best platform for concentrate consumption. With an in-house team of designers and engineers, Puffco released the Plus and set the bar high with a cleaner, safer, and more flavorful way to vaporize concentrates. After four years on the market, the Plus continues to set the standard for top-of-the line dab pens.
When the Puffco Peak released in ealy 2018, Puffco made it clear that they were the innovative leaders in the world of concentrate vaporizers. They separated themselves from the rest of the crowd with the industry's first portable e-rig, that was both powerful and attractive. The Peak's advanced heat settings and temperature calibration provide a unique and thrilling experience, a signature of the Puffco name.
Luxury Appeal
Stylish, classy, and luxurious, are just a few ways to describe Puffco's line of vaporizers. Each has their own, natural appeal that is easy on the eyes and can set the mood in any room. Puffco also made it possible to pair its leading tech with the aesthetic beauty of custom made glass, for a one-of-a-kind design that will steal the spotlight. With cutting edge technology and killer performance, Puffco products tie it all together with elegant designs that are sure to impress.
Desktop and Travel Options
Puffco provides two great options for concentrate use whether you're a dabber on the go, or looking for an at-home, daily driver. The Puffco Plus provides top-shelf flavor in a small, discreet package that drips in style. Its easy loading system and three different temperature modes make it a great choice for the traveling dabber.
On the other hand, the Puffco Peak provides desktop power in the palm of your hand that can serve as a centerpiece in any room. Whether you're looking to pump out potent clouds or relax into a slow, flavorful session, it can tailor to a variety of different loads and heating styles. The Peak can drive all of your concentrate needs at home, but can be easily packed up for travel.