Table of contents
PAX 2 vaporizer review: a 2022 Update
We originally wrote our review of the PAX 2 in late 2016, and after a few tweaks our statements stand today. The PAX 2 is still a solid choice - it's easy to use and share, has a massive oven, and is small enough to go anywhere with a sophisticated style.
However, the market around it has changed significantly. The Arizer ArGo is now less expensive with a glass vapor path, but is bigger with a much smaller bowl. The POTV Starry is cheaper with more features, but the vapor doesn't taste as good as the PAX 2. And if you want something truly powerful but with manual controls, we have a handful of Sticky Bricks that love to melt faces.
Despite increased competition, the PAX 2 is still relevant, even if it uses older heat technology. I like to grab it for long, relaxing sessions, or when I want to share with friends. Read on to see if this proven, portable vape still has what it takes to make your day.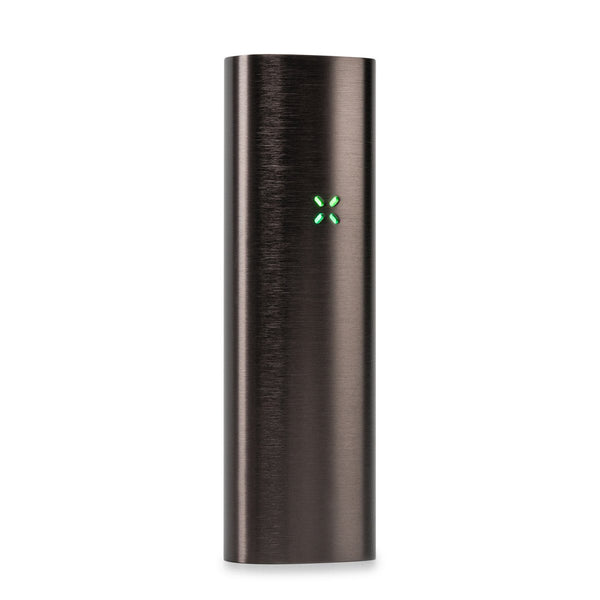 $159.96 Regular price: $199.95
The PAX 2 has a rich history, and for good reason.
Ultra-portable
Dense, smooth vapor
Great battery life
Can take a beating
SHOP NOW
Free Shipping
Easy Returns
World Class Customer Service
Original PAX 2 review: impressively complete
The PAX 2 is intuitive, efficient, durable, and produces great vapor. An everyday carry vape with an all-in-one form factor, large herb chamber and great battery life. You don't need anything but your PAX 2 once you're loaded up. PAX Vaporizers put noticeable thought into the design and features of this sequel, in my opinion, blowing away the original PAX 1. Now at $149, the PAX 2 is one of the easiest to recommend portable vaporizers on the market. If you like what you see but want even more tech, check out the PAX 3.
Intelligently designed
It's clear that the PAX 2 was designed with the user experience front and center. Featuring an intuitive user interface, technology that preserves your herb and battery life, an all-in-one form factor and dense, pure vapor, the PAX 2 is a joy to use.
Discreet, ultra portable
The PAX 2 is small. Really small. It stands less than 4 inches tall and features an oven that holds about a third of a gram. With that much space, you can expect 15-25 draws from a fully packed oven, making it perfect for extended on-the-go sessions.
Its size makes it pocket friendly, even an everyday carry, and with its inconspicuous gadget look the PAX 2 can sit out on a table without drawing attention. It feels good to hold, has some weight to it, and most people can conceal it completely in their hand.
Size Specs
Height: 3.87" - 9.83cm
Width: 1.21" - 3.07cm
Depth: .085" - 2.16cm
Weight: 3.17oz - 90 Grams
Great vapor quality
The PAX 2 puts out some very dense vapor that's smooth, with good flavor. Featuring a 30 - 60 second heat up time and four preset temperatures that cover all the bases.
Temperature Settings
360F/180C
380F/193C
400F/204C
420F/215C
The first two temps are great for taste and produce light vapor, while the last two deliver thicker clouds and a bit more punch. I landed on 400F as my regular start up temp. Personally, I finish my sessions on the highest temperature, and I enjoy taking my time with the PAX 2 with its unique shutoff timer. It watches me and shuts down when I'm done, not after a preset time.
The PAX 2 utilizes the same smart airflow path as the PAX 1, with the oven as far away from the mouthpiece as possible, at the bottom of the unit. This distance, the isolated airpath and the new, flush mouthpiece cool the vapor extremely well, for smooth draws without any harsh taste.
Intuitive
The user interface of the PAX 2 is extremely simple. A single, hidden button in the mouthpiece controls everything, and the signature 'petal' LED tells you all you need to know.
---
---
Push the button once, the PAX 2 is on. Push it again, it's off. Need to change the temp? Just hold the button for a second. It takes some getting used to, but becomes second nature after a few uses. I really appreciate the departure from the multiple button clicks other manufacturers use.
The PAX symbol on the front of the unit is made up of four LED lights that indicate battery level, temperature, and if your unit is heating up, in standby mode or ready to vape.
Want to check the battery life or exit temp mode? Just shake it. There's a lot of tech under the hood, including an accelerometer, that lets you control everything with just one button.
Smart
In addition to ease of use, the PAX 2 was designed with herbal efficiency and battery life in mind. Lip sensor technology and an accelerometer tells the unit when you're vaping or not, and dynamically adjusts the temperature to conserve your herbs and battery life.
Set the PAX 2 down and it will drop the temperature after 30 seconds. Pick it up or put it to your lips and it will boost the temperature to your set temperature on the fly.
And the auto shut-off time is intelligent. After three minutes of no movement, the PAX 2 will shut itself off. There's no set timer, so the PAX will adjust to your session length.
Battery life on Pax 2
The PAX 2 delivered an average of 90 minutes of vape time from a full charge in our tests. I took my time, and went through three full loads and about 75 total draws. Some of my more leisurely sessions lasted around ten minutes, but I still got three evenings worth of use before it needed to be docked for a charge. The PAX 2 takes about three hours to charge with the included USB dock.
The PAX 2 has a massive oven that easily holds a third of a gram of dry herbs.
Isolated air path
The PAX 2 has a stainless steel oven and vapor tube leading to a silicone mouthpiece located at the opposite end of the unit. Both materials are medical-grade and considered safe to vaporize with. The heating element is a "non-ceramic tuned thin film heater" bonded to the oven and outside of the vapor path, according to PAX.
The draw resistance will depend mostly on how tightly you pack the oven, but I liked it best when using short, gentle draws instead of long, strong pulls.
Durable
The PAX 2 has no moving parts or glass to break. The outer anodized aluminum shell is tough, and I don't worry when I toss it in a bag, or in my pocket with my keys or phone. It's great for on-the-go sessions and outdoor activities.
PAX 2 Pros & Cons
Pros 👍

Cons 👎

Ultraportable - fits in any pocket

Discreet

Long battery life

Great vapor quality

Easy to use and share

Contemporary design

Massive oven

Slow, proprietary charger

Average taste and efficiency

Older heat technology

Bottom line

Even though the heat technology is a little old, the PAX 2 is still a safe vape purchase. You can find a few better vapes for less money, but the PAX 2 has a rare combination of size, battery life and oven size that still stands alone.
Black or silver 
The PAX 2 comes in two colors, charcoal (black) and platinum (silver), with a brushed aluminum finish. If you want something with a little more flair, check out the color options for the PAX 3.
Warranty
The PAX 2 previously had a 10 year warranty, but that was shortened to two years with the price drop to $149. If you want longer coverage, PAX 3 Basic Kit has the 10 year warranty for $199. We also back this one under our 100% Satisfaction Guarantee. No worries here!
For best results
Despite the amazing user oriented design of the PAX 2, there are still some best practices when it comes to this slick little portable vaporizer.
Grind your material as fine as possible. Flip your grinder upside down and grind longer than usual.
Pack your load tightly, tamp it down. Consider the PAX Pusher or Half-Pack Oven Lid if you want to use less material.
Use a short puff to start and gentle draws from there.
Draw a few times after turning the unit off to clear any remaining vapor and reduce the smell.
---
---
Hidden features
PAX decided to have a bit of fun by adding hidden features to the PAX 2. Seems there's no rhyme or reason to which you'll get, but they are assigned "randomly" so your PAX 2 will have its own "personality". To see which PAX 2 you have, roll it horizontally three times. Every three rotations will change it to a new mode.
---
---
Cleaning & maintenance
The original PAX was a pain to clean, but the updated PAX 2 leaves you with only three things to take care of: the oven, the mouthpiece, and the vapor path tube (connects the mouthpiece to the oven). The PAX 2 comes with some pipe cleaners. Pick up some Isopropyl alcohol (ISO), Q-Tips, and maybe some cotton swabs and you have everything you need to get the job done.
PAX 2 vs. PAX 3
PAX continues to offer both the PAX 2 and PAX 3 side by side, and for good reason. The budget-friendly PAX 2 is still a great option for casual users that don't need any bells and whistles. The PAX 3 Basic Kit for $199 is similar except for the upgraded device, smartphone app and warranty, while the PAX 3 Complete Kit tosses in the concentrate lid and a bevy of other accessories for $250. Read our PAX 2 vs PAX 3 comparison.
PAX 3 > PAX 2
Faster heating time
Concentrate insert support
Bluetooth connected app
10 year warranty
Is the PAX 2 worth it?
The PAX 2 vaporizer is small, potent, and stylish. But is it worth it? If you're mostly concerned about features and portability, yes. If your focus is vapor quality, there are other vaporizers in the price range that perform better, but none of them will be as small with a big bowl and long battery life.
Who's the PAX 2 for?
The PAX 2 is for anyone looking for an everyday carry vape or a nice, discreet at-home vape without the cords and parts of a desktop. It's made to withstand the trials of travel and fits easily into any pocket. With its size, oven capacity and battery life, when I leave the house with a freshly packed PAX 2 I know I'm good for the day.
Discretion is important to me and the PAX 2 doesn't draw anyone's attention when I'm out. A perfect vape to bring along to a show, share a park session with a friend, or a hike to a nice vista!
Who's the PAX 2 not for?
I've always preferred convection vaporizers for flavor and efficiency. The PAX 2 has a lot of tech to make conduction more efficient, but if you're looking for convection the PAX 2 isn't for you.

If you vape A LOT or are forgetful about charging, and three hours sounds like too long to be without your vaporizer, you should look for an option with a quicker charge time or interchangeable batteries.
Conclusion
The PAX 2 is a great vaporizer for $149 and I'm very happy with it. The heating technology puts me at ease when I normally worry about wasting herbs, and it's small, all-in-one design is pretty hard to beat. Add to that an exceptional user experience, two year warranty, discrete size, new lower price, and I now have a new vape to confidently recommend in the budget price range!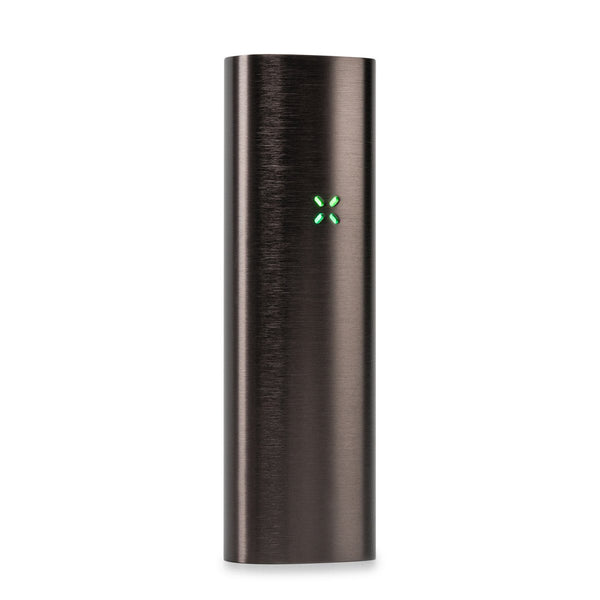 $159.96 Regular price: $199.95
The PAX 2 has a rich history, and for good reason.
Ultra-portable
Dense, smooth vapor
Great battery life
Can take a beating
SHOP NOW
Free Shipping
Easy Returns
World Class Customer Service